Things to do and see around Forest Hill – Khao Yai
Activity Highlights: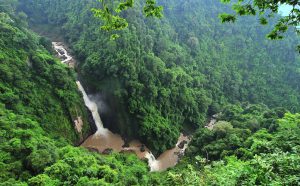 Animal watching or night safaris (lot of the wildlife is active at night) are popular.You may see one of Thailand largest herd of wild elephants that roam around. In the park guides can help visitors in sighting animals.  Animal watching with parks staff at night, a night safari, is also possible. The observing Tower is a place for travellers to hide while  observing animals.
Bird watching is a top activity with over 300 species of resident and migratory birds. Bird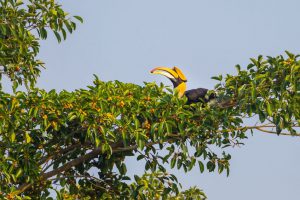 Awatching can be done on the sides of the road and around the old golf course.
Hiking and trekking. If you are a nature lover, pack your boots when you visit the park. You will enjoy different sounds of birds, insects, or rustling leaves. Different scenic routes inside Khao Yai National Park cater to various skills, endurance and available timeframes.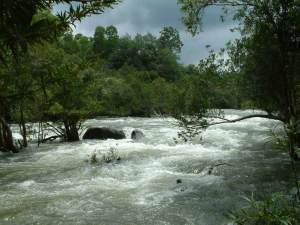 Kaeng Hin Phoeng, this large beautiful and challenging stretch of wild water is inside Khao Yai National Park. The rafting trip takes two hours with some 45 minutes to run through the rapids of four and half kilometres. The best time for this adventure is the rainy season between July and October when there is a high flow of water and obstructions are underwater. After the rainy season, Kaeng Hin Phoeng becomes a large rock terrace.
Waterfalls in Nakorn-Nayok, approximate 20 km. from Forest Hill. There are several falls to visit during rainy season, they are easy to access without hiking or trekking.
Cycling around is getting popular, cycling routes are indicated along local roads. Experience the local laidback lifestyle, bamboo or tropical fruit orchards, stop for picnic at the reservoir providing water for the village farms. You can take a tougher 30Km cycling route to Khao Yai National park, but it may take half a day to reach the summit.
Thai food is served at local restaurants along the Prachinburi River which originally flows from Khao Yai National park before combining with the Nakhon-nayok River and becoming the Bangpakong River, which flows into Golf of Thailand.
Angkor Wat Temple surroundings in Cambodia can be reached by taxi. Approximately 3 hours from Forest hill to crossing the border at Poi Pet, where you change vehicles. The journey is an adventure in itself. It is a three hour taxi ride from Poi Pet to Siem Reap – Angkor Wat. Roads are good nowadays and plenty accommodation around Angkor Wat.
Click on the photos to enlarge
Chao Praya Hospital

Ayuthaya Capital

Angkor Wat, Combodia

 

Sunset along the road to khaoyai

Rafting in znadee, Khao Yai

Prachinburi river