Welcome to Forest Hill
A Tropical gem, hidden in rural Thailand
B&B Forest Hill is a Bed and Breakfast  located next to the Southern entrance gate of Khao Yai National Park in Prachinburi province which is a province East of Bangkok. Unlike the Northern entrance gate, it is almost non touristic and has kept its authentic rural character. Surrounded by Khao Yai mountains and a Buddhist temple, you will find a modern accommodation in a lush tropical garden.
Our Accomodation
In a unique mountain view and tropical garden, you will feel totally relaxed in our modern and fully equipped cabanas; The elephant and The tiger cabana. At the roof top terrace of the cabanas, you can enjoy contrast panoramic view of Khao Yai mountain and blue sky.
Khao Yai National Park
The Southern entrance gate of Khao Yai National Park is situated just 800 meters from B&B Forest Hill .
The park covers 2,158 sq km. (the Belgian province of Antwerp covers 2,876 sq km.)
Khao Yai means large mountain. The highest peak is Khao Rom which is 1,351 metres high. The park is dotted with spectacular waterfalls.
Read more to find  all information about Khao Yai national park.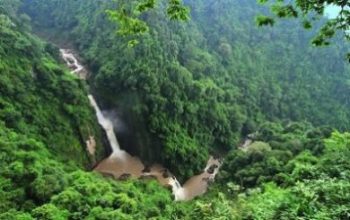 Things to do and see!
We can  assist you for a tour around Khao Yai national park and your stay in Thailand, as well as neighboring Cambodia.
Read this section for more information about the region.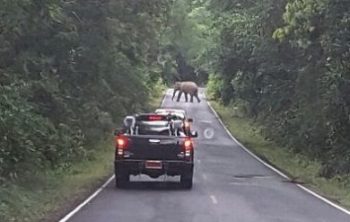 Tour packages
Forest Hill organise a small package of tours like; guided tours to Khao Yai National Parc, a visit to Thai / Cambodia border (Ankor Wat) and more.
Read more regarding our Tour packages.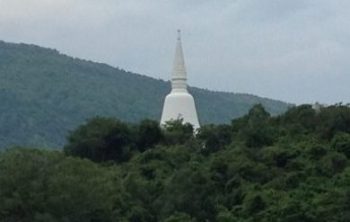 How to get to Forest Hill and how to get around?
This section give you some tips on how to travel from the airport in Bangkok to B&B Forest Hill.
Also directions for Google maps will be given.
We can assist you during you stay and travel offcourse!
Have a save trip!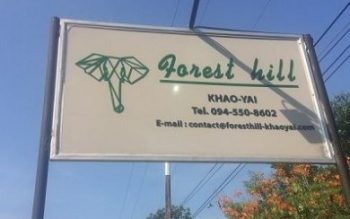 Food at B&B Forest Hill
Our breakfast is served at the pool area or in the cabanas.
Lunch and dinner can be served on demand at your premises as well as a BBQ.
Enjoy your stay!